Providing Top Quality Fence and Gate Products for Over 30 Years
The Fence Doctor started in January of 1992, and was originally intended as an exclusive fence repair company. Most of the large fence construction companies in the area focused on new construction only, since the sale of materials was an integral part of their business.
The Fence Doctor believes that many times the damaged areas of an existing fence can be replaced and/or reinforced. Most repairs involve tearing-out and replacing existing fence posts, which can be more work than the homeowner wants to undertake.
Over the years, The Fence Doctor has seen numerous materials used and designs of construction, and was constantly looking for better ways to build a fence. Giving in to customer demand, The Fence Doctor began installing new fence with the highest emphasis on quality.
The Fence Doctor is excited to announce the addition of its Wood Stain Division. Based in East Texas, Wood Fence Restoration provides an opportunity to extend the life of an existing wood fence with just a little maintenance. "If your fence is in pain, let us give it a stain!"
We proudly only offer and install materials made in the U.S.A.
We provide a free no-obligation quote
We offer a wide selection of materials to fit your budget
We only used professional and courteous employees to install your fence
All gates will have heavy duty hardware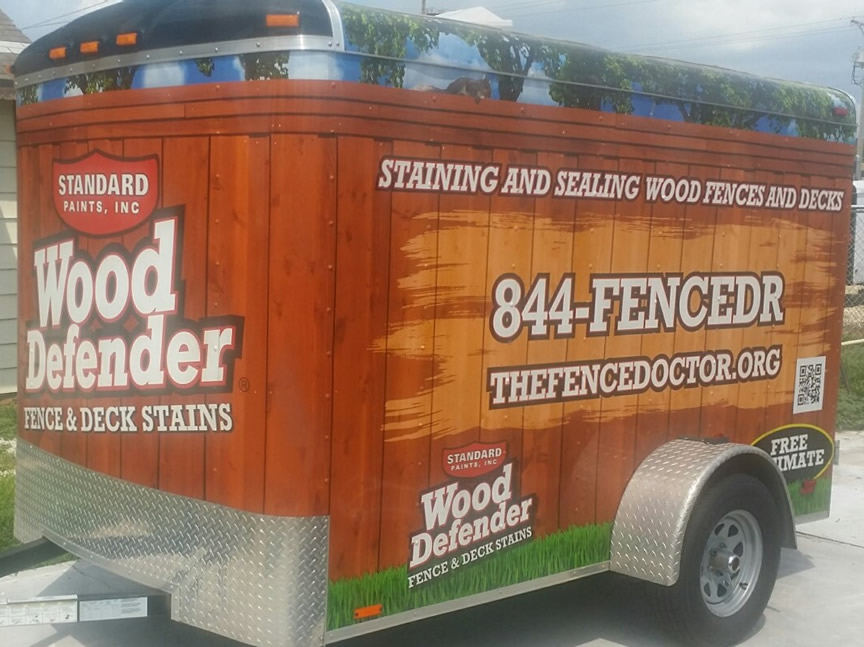 What our customers say…
"I am so happy with my new fence! Thank you to everyone at The Fence Doctor for doing such an amazing job. I will recommend you without hesitation to all of my family and friends. You were professional and quick to respond to my request. Thank you!!"
"Many thanks to The Fence Doctor for repairing a broken chain link fence. The yard looks 100-times better because of your work!"
Thank you so much for removing the bricks, putting in the dirt and gravel. It all really looks pretty. I love my new fence.
Thanks so much for taking care of the fence for me yesterday! I slept better last night knowing the gaping hole was sealed up keeping foot traffic from entering the backyard.